Three guys from deepest, darkest Norfolk in the UK playing whatever the hell they like with banjo, double bass, guitar and kick drum in a primitive hybrid of folk, skiffle, bluegrass and rock 'n' roll.
The band has a reputation for it's laid back and very good natured approach to performing and knows how to crank the gears up when the situation demands it playing everything from traditional folk, country and blues from the early 1900s to wild skiffle covers of modern pop, rock and punk songs.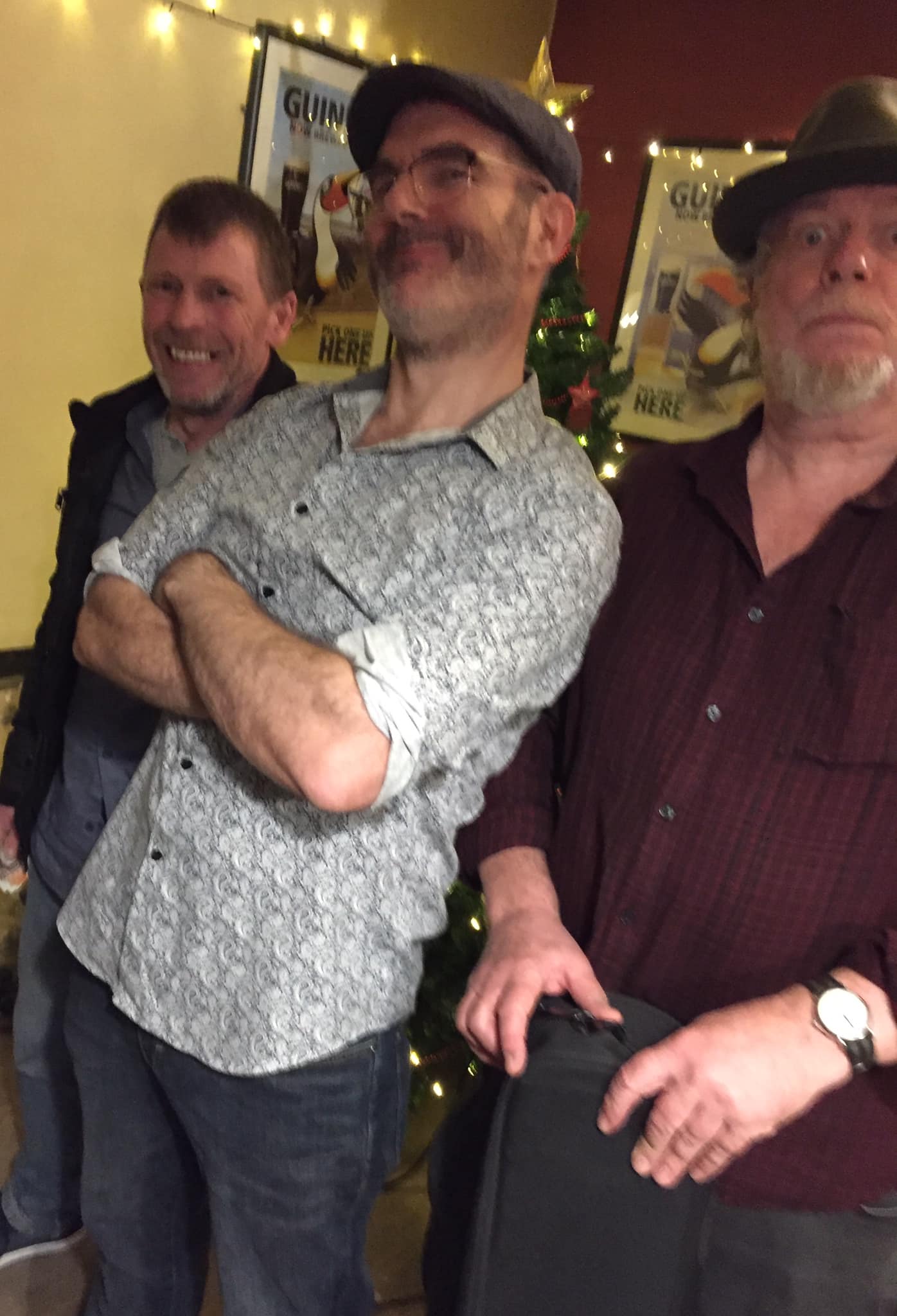 Once the core of long running and popular skiffle band, The Ugly Dog Skiffle Combo, Rob John (Banjo & Vocals), Steve Mason (Double Bass & Vocals) and Wayne Beauchamp (Guitar/Manolin & Vocals) started playing smaller venues where an 8 piece band (Ugly Dog) wouldn't fit or wasn't appropriate. Since late 2016 when they started, the Hillbilly Goats Gruff went on to play many gigs and regularly invite other, like minded, musicians to join in on performances depending on circumstances and space. Regularly having the addition of the drummer Geoff Cooper as well as several other fiddle, mandolin and guitar players.
Next stop for the Hillbilly Goats Gruff is the amazing Sheringham 40s Weekender in Norfolk on Saturday 15th September 2018 where we'll be performing on the stage outside the Crown Pub from about 8.30pm. Always a brilliant gig, and we'll be joined by the amazingly...